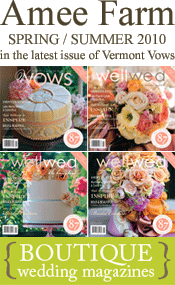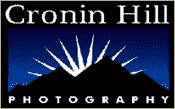 Other great Vermont Florists:
•
Claussens Florist
•
Flower Basket
•
Twigs et fleurs
•
Park Place Florist
•
Teruko Design
•
Hyde Park Flowers
•
[more ...]

Pittsfield, VT - Heart of the Vermont
Nestled in the heart of the Green Mountains in Central VT, you will find the quaint New England town of Pittsfield. Chartered in 1781 the historic New England town attracts thousands of people who drive on scenic route 100 to watch the fall foliage and to relax in the countryside. Located just 7-miles from the Ski Resort town of Killington and 1 hour to a 1 1/2 drive from major Vermont cities and towns - Middlebury, Manchester, Burlington and Woodstock; Pittsfield is your gateway to a great Vermont vacation. Pittsfield invites visitors to escape to a good ol' New England town that is full of charm and countless of opportunities to indulge in nature.

The Amee Farm
The Amee Farm is one of central Vermont's most beloved hidden treasures. Serving as 40 acre organic farm for more than 200 years, The Amee Farm was fully restored in 2007 with forefront sustainable technology, including solar power, geothermal and alternative heating and cooling systems. The Amee Farm is a premier "green event" location. Managed by an organic and health food specialist chef, the Amee Farm can accommodate an array of social gatherings including but not limited to: corporate retreats, corporate meetings and dinners, crafting weekend with the girls, an outdoor adventure weekend with the boys, organic cooking and more. The Amee Farm utilizes food and ingredients from its fruit and vegetable garden and buys produce from local farmers.

For more information please contact Liz Cotter at 802 - 746 - 8822 o r email info.riversidefarm@gmail.com or visit www.ameefarm.com.

The Original General Store
The Original General Store is located on Route 100 in Pittsfield, Vermont. It is known for its delicious Vermont country food. In addition to the deli, the store has a grocery and is fully stocked with Vermont products, most notably maple syrup and cheese. The store also sells antiques and has a wide variety of wine, from Vermont and all over the world. The Original General Store is one of the local favorites for a hearty breakfast and lunch. Think you're up for a challenge, see if you can eat the "Green Mountain Feast," which includes 6 pancakes, 6 eggs, 6 pieces of bacon, and if you finish under 30 minutes it's on the store. The Original General Store also offers a catering service for events.

Riverside Farm
A blend of city chic style with rustic country elegance- Riverside Farm is a luxurious private country estate that provides an ideal and exclusive setting for your dream wedding weekend in Vermont. Nearly three hundred sprawling acres of exquisitely manicured grounds and pristine mountain vistas make it one of the East Coast's most breathtaking country wedding estates. Specializing in the destination wedding weekend Riverside Farm offers every amenity you could ask for. For more information please contact Liz Cotter at info.riversidefarm@gmail.com or visit www.riversidefarmweddings.com.

Peak Adventures & Peak Races
In conjunction with Riverside Farm, Peak Adventures hosts some of the most challenging and exciting races in New England. The spectacular estate is the perfect backdrop for races that tests its participant's endurance and encourages them to challenge themselves beyond their limits. The races are held at Riverside Farm Mountain Trails, which are also excellent for hiking, biking, horseback riding and more. For more information please contact Andy Weinberg at andy@peak.com or visit www.peak.com or www.peakraces.com.

Pittsfield Property Rentals
Pittsfield Property Rentals provides you with a selection of exquisite properties that offer breathtaking mountain views, private locations, unique accommodations, professional concierge services and only the finest amenities. Our property consultant can help you find the perfect Vermont wedding rental, family vacation rental and organize property tours. With health and beauty spas, golf, shopping, and world class dining, we encourage you to treat yourself to all that the Green Mountains has to offer. For more information please contact Liz Cotter at info.riversidefarm@gmail.com or visit .

Swiss Farm Inn
Known for "The World's Best Breakfast", the Swiss Farm Inn is where you're a stranger only once. For more than 50 years the Swiss Farm Inn has been a year 'round Vermont country inn, catering to various groups from skiers to mountain bikers, the Swiss Farm is a charming Vermont bed and breakfast inn. Room rates at the Swiss Farm Inn include a full Vermont country breakfast and dinner.
For more information please email stevensfiv@aol.com or visit www.swissfarminn.com.

Casabella Inn
"A little bit of Tuscany" in a Vermont country Inn. The Casa Bella Inn and Restaurant is one of Vermont's finest full service Bed and Breakfast. Featured in all prominent Bed and Breakfast Inn guidebooks, the Casa Bella's recent restorations have created modern accommodations while keeping the Inn's original grandeur. The Inn's setting, interesting old style architecture, wonderful food and casual relaxed atmosphere combine to make a special unforgettable experience.
For more information please contact 802-746-8943 or visit www.casabellainn.com.