"Do your best and yoga will do the rest." That's the motto at Bikram Yoga Pittsfield, one of the North East's premier Bikram Yoga studios. Our classes are open to anyone regardless of experience level.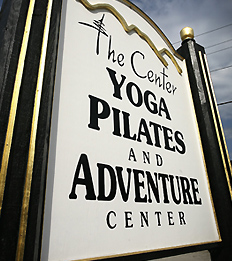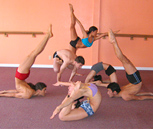 Liz Cotter - Owner & Founder
Bringing Bikram Yoga to Pittsfield, VT

A Certified Bikram Yoga Instructor since 2002, Liz Cotter is the owner of Bikram Yoga Pittsfield. Liz has years of professional Bikram experience; training under Mary Jarvies, one of Bikram's first students and teachers, and participating in yoga competitions since 2002. In addition to Bikram yoga, Liz is a health food enthusiast and the former owner and chef at InBloom Foods, a raw food catering company in San Francisco. Liz lives with her two children and wife in Pittsfield, Vermont.